With help from his home church in the U.S., American OMer Terry Lingenhoel started OM baseball ministry in Hungary in 2002 by placing an ad for a spring camp in the local newspaper. After more than 60 people came out for the camp, Terry envisioned a way to develop relationships and share the Gospel with Hungarians through sport.
Today the ministry has developed into the Érd Baseball and Softball Club, which comprises an average of 10 teams each year for around 100 players, ranging from elementary-school-age through middle-aged adults. The club belongs to Hungary's national baseball federation and maintains its own facility that includes a T-ball field, men's baseball field, and the first women's softball field built in the country.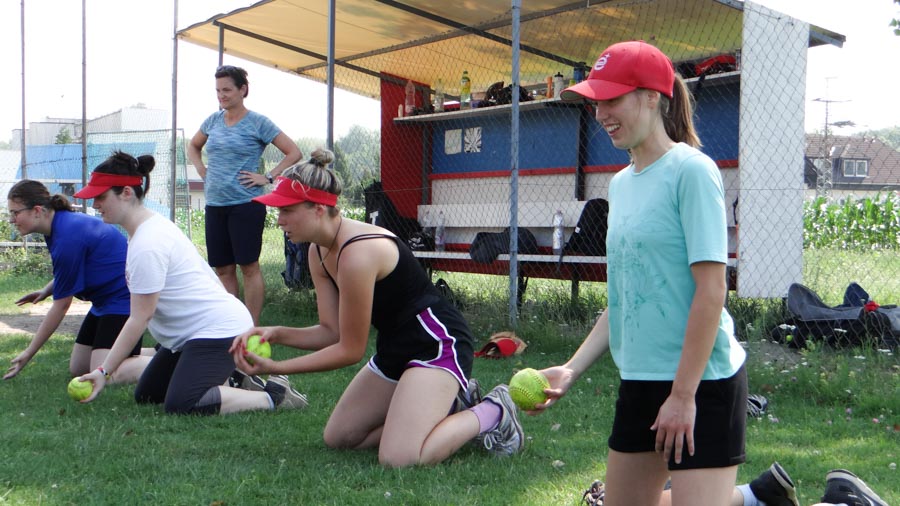 The ministry is all about relationships. Though the club operates legally as a secular organisation in Hungary, hundreds of young athletes have heard about the Gospel through the influence of Christian coaches and fun summer camp and winter Bible club opportunities. It's especially important for young Hungarians to hear about God's unconditional love and to be encouraged as they often grow up struggling with confidence under intense pressure from school and family.
In 2017, the OM sports team started the Érd Baseball Bible Fellowship, which meets once a month for players and families to pray, worship, and hear a message. Our vision for the future also includes building a clubhouse and indoor training facility that will house our programmes and events for years to come.
If you are interested in donating to help build the new clubhouse, please contact info.hu@om.org.